Legal
This web-site provides general descriptions of products and services. These pages do not warrant any particular attributes. Warranties may only be provided on a separate signed contract.
lims+WARE® is a registered trademark.
Material on this website is protected by U.S. Copyright laws. Permission to use material from this site must be obtained via written consent.
Any legal questions may directed to: legal@limsware.com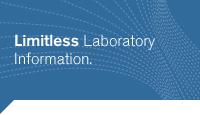 Laboratory Solutions
---
lims+WARE develops the industry's premier software solutions for testing laboratories and their customers.
With more than 21 years of experience, lims+WARE is helping laboratories embrace new standards with cutting-edge technologies while cutting costs and increasing client communication and satisfaction.
---