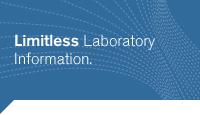 Laboratory Solutions
---
lims+WARE develops the industry's premier software solutions for testing laboratories and their customers.
With more than 21 years of experience, lims+WARE is helping laboratories embrace new standards with cutting-edge technologies while cutting costs and increasing client communication and satisfaction.
---

Welcome
As a laboratory manager you are always looking for more effective ways to improve your workflow. Last minute samples from your best customers have to be given the highest priority.
lims+WARE® products are designed to work with your laboratory team to help improve their overall efficiency. Whether it is at sample login where laboratory personnel can custom tailor the testing requirements of each sample or at reporting where electronic deliverables are instantly generated – our laboratory management products work with your staff.


Our Products
---
On-line access to the lims+WARE® via your web browser.
---
Improved functionality for your small laboratory.
---
Servicing laboratories with over hundreds of users.
---
Improved functionality for your small laboratory.
---