Overview
lims+WARE®/UNIX is designed for the laboratory that has a large number of simultaneous users (100+) to be managed with a small laboratory staff.
Features
Supports Hundreds of Users
Low Support Costs
Ease of Configuration without changing existing platforms.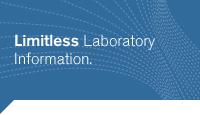 Laboratory Solutions
---
lims+WARE develops the industry's premier software solutions for testing laboratories and their customers.
With more than 21 years of experience, lims+WARE is helping laboratories embrace new standards with cutting-edge technologies while cutting costs and increasing client communication and satisfaction.
---